High Current EMI Filter for High Frequency PMZ AMV Series
Features
---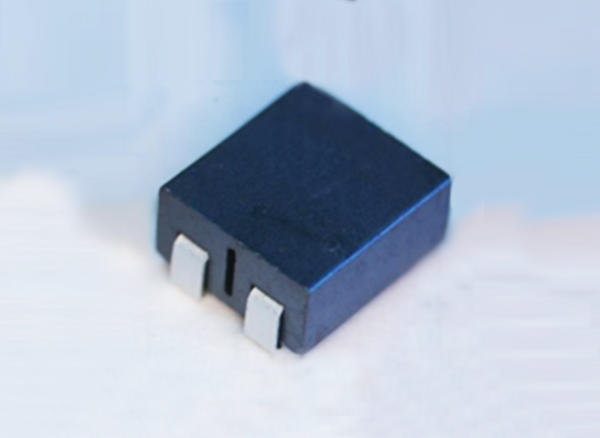 The PMZ series is the noise countermeasure part of the SMD type the core of which was ferrite rawmaterials. It has the characteristic which is excellent about the noise depression-effect about the DC power line of each electronic device.For the hi-reliability part, it is possible to use in the +155℃ environment.
It supports at 1 block to Normal mode & Differential mode & Common mode noise.

Effective for high frequency band(100MHz or higher).

Compact and achieve large allowable current, and can be used for DC power supply line.

It is applicable with the +155℃ environment.

AEC-Q200 compliant.

Because the terminal has flexibility, it becomes the structure which is strong in the temperature cycle. (1000 cycles of temperature cycles support.)
Applications
---
Applications in rugged automotive environments such as the power supply circuits of drive system control,airbags,and ABS of engine ECU.
Equivalent circuit
---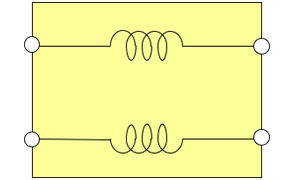 Part Number List and Rating
---
Part Number
Impedance
(Ωat 100MHz)
Rated Voltage
(Vdc)
Rated Current
(Adc)
DC Resistance
(mΩ)
Operating Temp.
(°C)
PMZ7060L2AAMV-01
100
100
10
5
-55~+155
PMZ7060L2AAMV-02
65
100
10
5
-55~+155
PMZ4532L2AAMV-01
70
100
10
5
-55~+155
Recommended PCB Pattern
---

Impedance Frequency Characteristics
---
包装数量
| | |
| --- | --- |
| Type | Package Qty. |
| Taping | 1000pcs/reel |
About the structure of Hi-reliability PMZ AMV.
Operating temperature -55~+155℃ compatible

It's strong in the substrate bend & temperature cycle.

Heavy-current / High frequency noise countermeasure
Product Inquiries