MARUWA Group ranks its Quality Policy as one of its management principles. Rigorously pursuing quality in products and services, we strive to obtain customer satisfaction and build relationships of trust.
Quality Management Policy
-Establish Customer through quality management-
It is the MARUWA staff's commitment to be a unique quality first manufacturer to meet the changing market needs.
Quality Control System
In order to manufacture products that match the customer's needs, we have constructed our own unique Quality Control System. The Quality Assurance Managers of the various divisions monitor and measure the products and verify the soundness of the processes. Also, as part of our Quality Management System we conduct customer satisfaction surveys, feed back the comments received from customers into all of our processes, and work for continual improvement of the processes.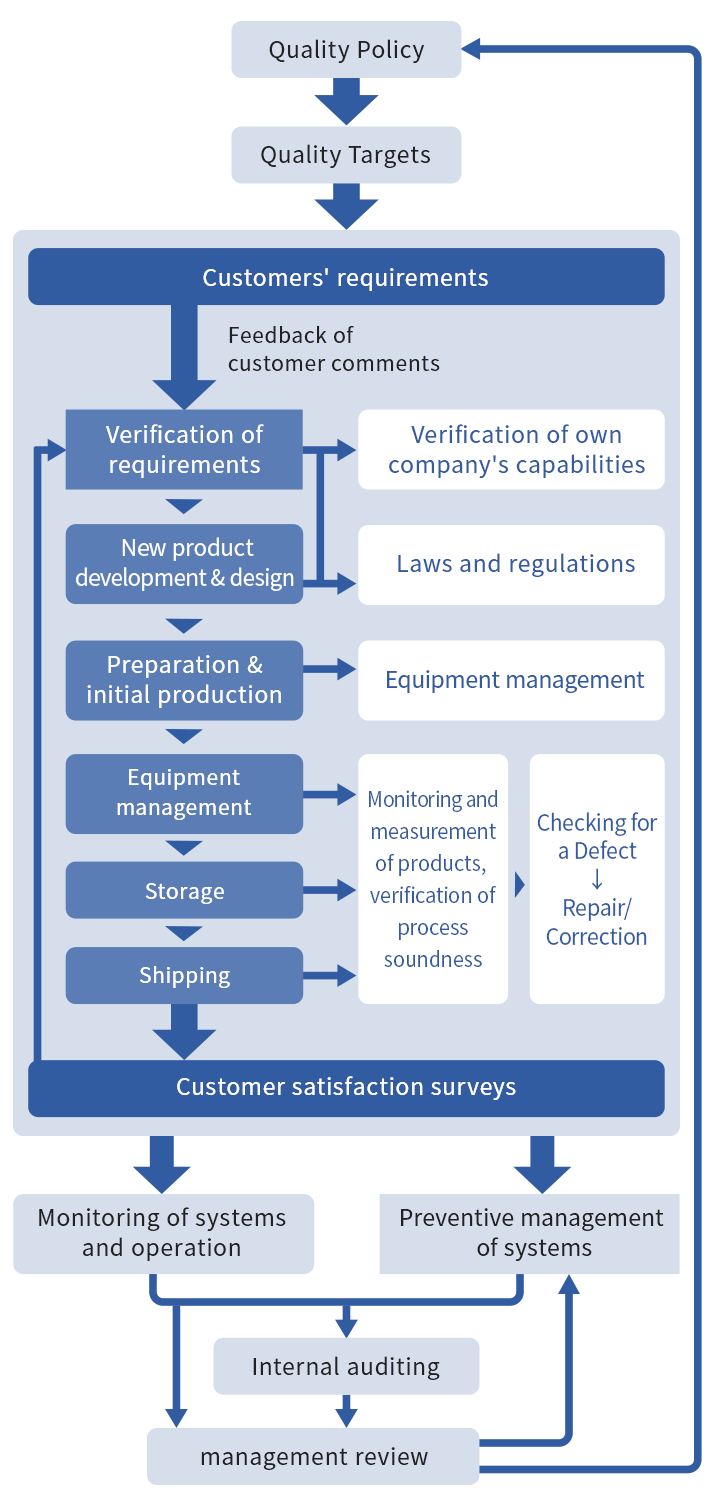 ISO Certification Status(ISO9001)
MARUWA CO., LTD.
MARUWA SHOMEI CO., LTD.
MARUWA QUARTZ CO., LTD.
MARUWA(Malaysia)Sdn.Bhd.
MARUWA CERAMIC CO., LTD.
50301360 QM15
JAQR0120
SG97/11682
JAQR0227
MARUWA CO., LTD.
MARUWA SHOMEI CO., LTD.
50301360 QM15
MARUWA QUARTZ CO., LTD.
JAQR0120
MARUWA(Malaysia)Sdn.Bhd.
SG97/11682
MARUWA CERAMIC CO., LTD.
JAQR0227