Community Support Activities
MARUWA Christmas Concert
Bringing Excitement and Enrichment to the Community Through Performances by World-Renowned Artists
MARUWA Christmas Concert has been held by the MARUWA Group every year during the Christmas season since 2008. Every year, world-renowned artists perform on stage, and residents and shareholders can attend free of charge.
This concert started with our desire to give back to the local people who have always supported the MARUWA Group through music.
Music enriches our hearts and minds. By giving people the opportunity to enjoy a full concert, we hope it will enhance the local culture.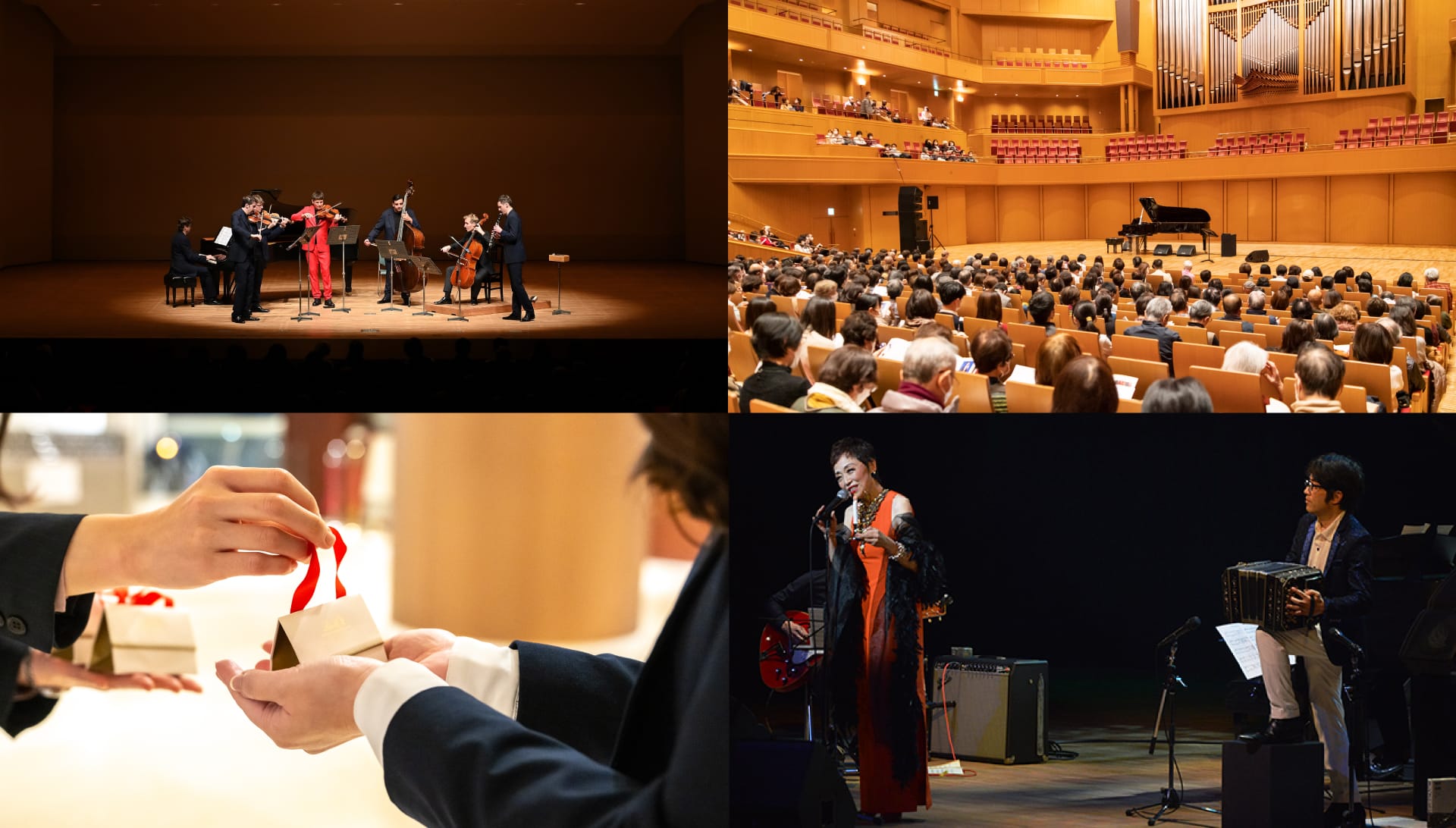 Oto no Jikan
Providing Opportunities to Experience Live Music and Art While Having Fun
Since 2018, we have held Oto no Jikan concerts at local special needs schools, inviting local performers. This activity started with the desire for students to experience music through live performances and feel the beauty and joy of music and art in a familiar school setting. Concerts are held triannually in Seto City and Fukushima.
Every year, students enjoy the Oto no Jikan event. They are encouraged to try their hand at playing musical instruments. We continue our activities so that the students can become interested in music and art.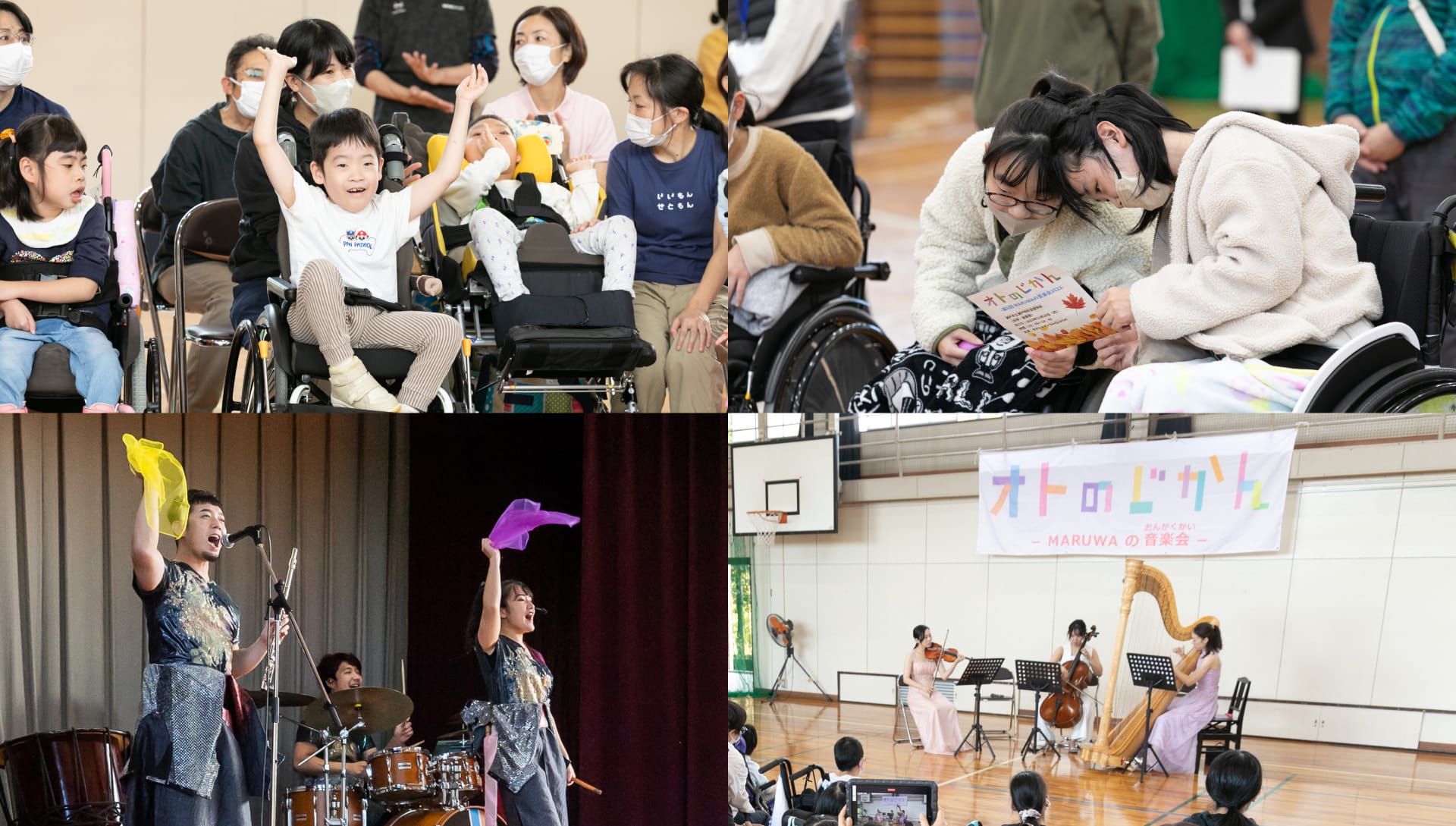 Jokoji Firefly Village
Rooted in the Local Community, Protecting the Natural Environment Where the Company Was Founded
Located in the northern part of Seto City, Aichi Prefecture, Jokoji Firefly Village is a firefly habitat that boasts a rich natural environment. It is open to the public in June during firefly season.
The MARUWA Group endorses the activities of the Jokoji Firefly Village Association. It was established by citizens to create a natural environment where fireflies can live and donated the land (about 16,000 m2) to Seto City in 2001.
We continue to protect the natural environment of Seto City, where the MARUWA Group has been operating since its foundation, and respond to the desires of its residents.
Contribution Activities in Malaysia
Ongoing Donation Activities to Local Schools and Facilities
Bhd. in Malaysia, one of our overseas production bases, has been donating books, clothing, and other items to local schools and facilities. In 2007, the company received the Malacca Mayor's Award (Chief Minister's Award) for its outstanding social responsibility.
As a global company, we will continue to focus on social contribution activities overseas.